Placement Instruments & Accessories for Depth Electrodes
Placement Instruments & Accessories
for Depth Electrodes
Above all, physicians require precision in the instruments they use to place electrodes. Hundreds of hospitals in the U.S., Europe and Latin America count on Ad-Tech.
Single-Use 
Drill bit kits available in various diameters
Anchor bolts to accommodate various depth options in multiple lengths
Reusable 
Anchor bolt placement/removal wrenches
Two-piece slotted cannulas
Obturators
Channeled ruler
Reducing guide blocks
Reducing navigation guides
Reducing slotted cannula guide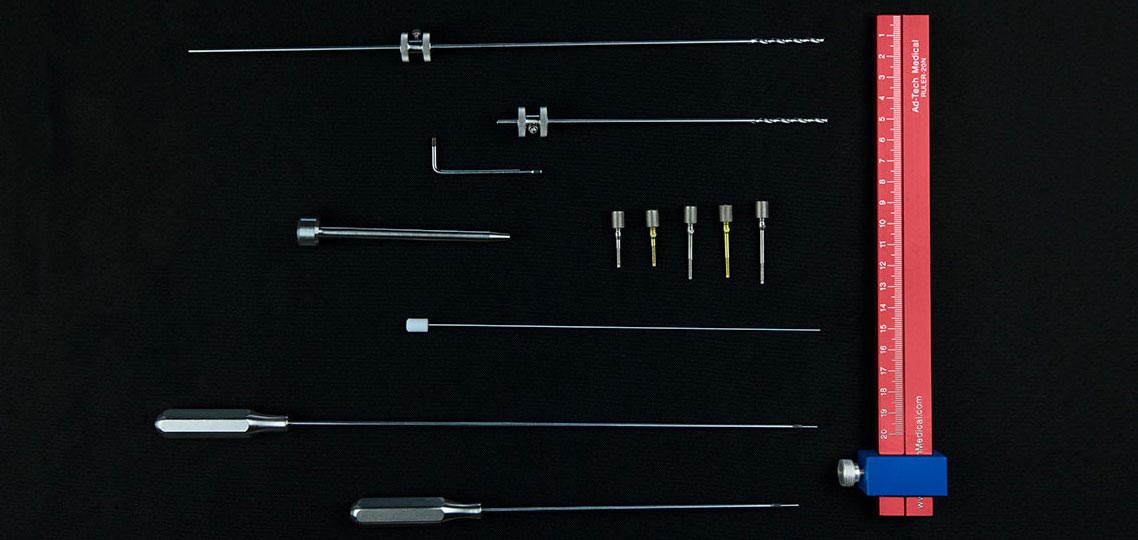 Note: Devices on this website may not have been licensed in accordance with Canadian law.